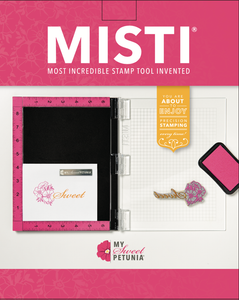 An easy way to consistently stamp in the same spot every time! Perfect for making custom holiday cards. Pair with the wreath builder templates to make a custom stamped wreath for any occasion.
From the manufacturer:
This is the Most Incredible Stamp Tool Invented. MISTI for short. Its simple hinge design provides consistent stamping for the novice or experienced crafter.