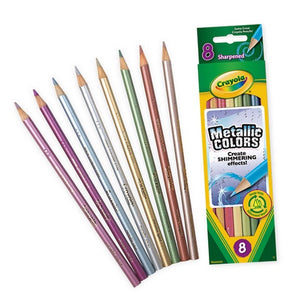 Delightful shimmer from a colored pencil! Add a bit of sparkle to your young artists' pencil box.
From the manufacturer:
Made with thick, soft leads, so they won't break easily under pressure. The smooth colors are perfect for color mixing and blending, as well as practicing more detailed techniques. Crayola Colored Pencils come in a variety of specialty types and sizes, so there's a colored pencil that's perfect for every young artist's needs.