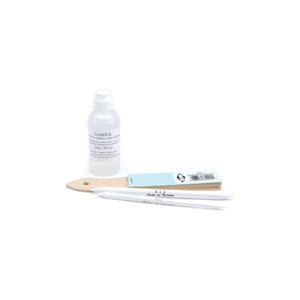 Did you know you can blend your regular colored pencils with Gamsol? Whether you are using Crayola or Prismacolor, this blending kit will help you create a smooth texture with your colored pencils.
From the manufacturer:
A blending medium for colored pencils! Artist-grade, odorless mineral spirits in a convenient, sponge-top dabber bottle that results in a pretty, almost watercolor look since it essentially melts the pencil lines and erases their grainy appearance. Simply color in a stamped image with colored pencils and apply Gamsol using the blending stumps. Note: this technique is for regular colored pencils, not watercolor pencils. This package contains one two ounce bottle of solution, two blending stumps and one sandpaper pad. Made in USA.