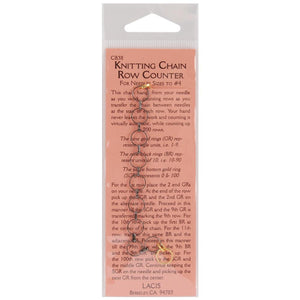 Have you tried a chain row counter? A delightful way to track your rows without having to take your hands off your knitting. Includes directions for how to use a chain counter. Makes a fun gift for the knitter in your life.
From the manufacturer:
A chain of rings for lace knitting that hangs from your needle and counts up to 200 rows without your fingers leaving the work. For use with needles size 0 to 5.