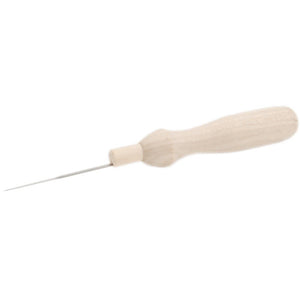 Comfortable wooden grips for your standard felting needles. Choose the single for detail work or the multi needle grip for larger projects.
We descided to start carrying these as part of our commitment to offer more ecologically conscious crafting options.
From the manufacturer:
Single - An elegant wood grip comfortably holds any single standard needle which is easily removed, replaced or exchanged and allows for needle length adjustment of .5". Perfect for detail work.
Multi - Accommodates 3 to 6 standard felting needles. Needles can be easily exchanged. Features a decorative wood handle.