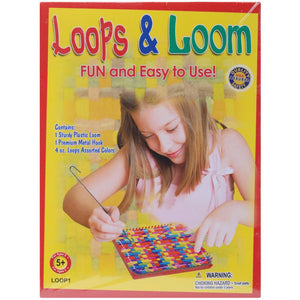 A classic toy! Pot holder loom with loops! Excellent for developing fine motor skills. This kit enables the littles in your life to begin making things for others. This nostalgic toy is a classic for a reason.
From the manufacturer:
Includes a sturdy 7.375"X7.375" plastic loom, premium metal hook and 4 ounces of assorted loops. Fun and easy to use!