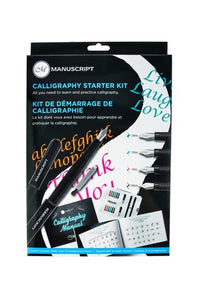 From the manufacturer:
Whether you're putting pen to paper or dipping a quill into an ink well, we've got a calligraphy pen for every occasion.
Looking for the ideal tool for creating your own wedding invitations? Want a piece of artwork that will stand the test of time? Just looking for a pen to create beautiful artwork? No matter you needs, if it's calligraphy you're creating, we've got you covered.