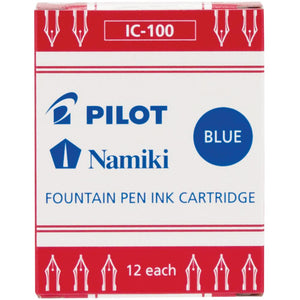 We have found these cartridges to fit all the models of Pilot pens we have tried.
From the manufacturer:
Namiki Fountain Pen Ink Cartridges are created using the highest standards and variations of color. Each hue provides an intense depth of color and consistency rendering the highest performance from fountain pens. The refill is for Pilot's MR Collection of Fountain pens.