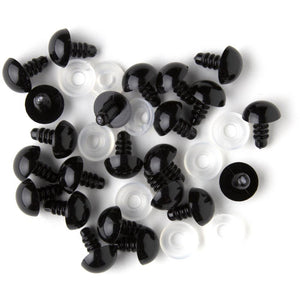 Also know as safety eyes, these eyes are designed to push through your fabric and attatch to a large back inside your project. This wide backer help reduce the likelyhood of small children pulling the eyes off of their toys. Excellent for sewn, knitted, or crochet projects.
From the manufacturer:
Bring animals to life with these realistic eyes, attachable through fabric.