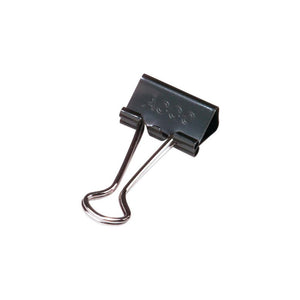 Classic binder clips. We love using binder clips to hold our sketching notebooks flat or to secure the start of friendship bracelets. Or you could use them as they were originally intended, to hold a stack of loose papers together! These are a stationary staple.
From the manufacturer:
Perfect for home, school or office! This package contains 12, 0.75 inch binder clips. Imported.