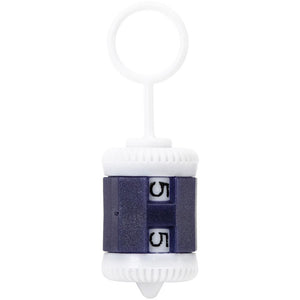 A classic knit counter, this helps you keep track of rows knit, essential for larger patterns. Large enough to fit knitting needles up to US 15/10mm.
From the manufacturer:
Designed to help you keep track of rows as you are knitting. Features a hook that allows you to attach the counter to straight or circular knitting needles. Ideal for knitting sweaters or ponchos on circular needles.